Champs Of The Turf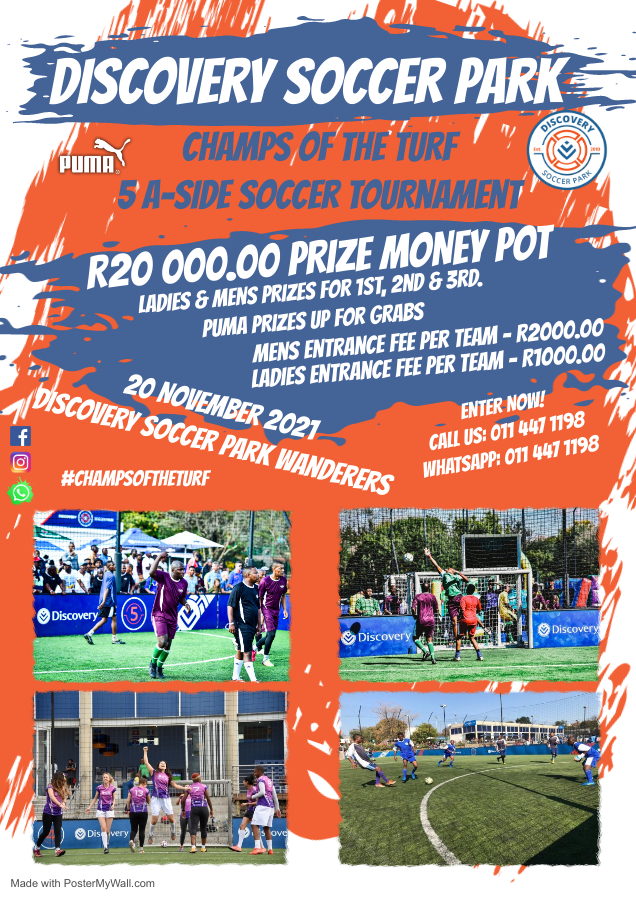 Champs Of The Turf is a 5-a-side football tournament held at Discovery Soccer Park Wanderers in Johannesburg. On Saturday 20th November 2021. The Tournament will consist of 36 MENS Teams and 8 LADIES Teams , who will fight it on through group stages to progress to the Knock Out stages before being crowned CHAMPS OF THE TURF.
Sign up today Sign up for Champs Of The Turf 2021
CLICK HERE TO REGISTER
Tournament Date Saturday 20th November 2021 @ Discovery Soccer Park Wanderers
Enter your team for R2000/per mens's team Enter your team for R1000/per ladies team
CALL OUR OFFICE ON 011 447 1198 OR WHATSAPP US ON 0114471198 FOR ASSISTANCE.